TAMWORTH PCYC RECEIVES FUNDING TO FIX LEAKING ROOF Tamworth PCYC received a ti…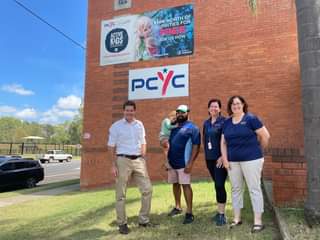 TAMWORTH PCYC RECEIVES FUNDING TO FIX LEAKING ROOF
Tamworth PCYC received a timely funding boost of $68,373 under the Crown Reserves Improvement Fund after losing their main hall to roof leaks last week.
Member
for Tamworth Kevin Anderson said the funding was welcome news after the recent storms.
"The PCYC courthouse building is ageing and needs some work," Mr. Anderson said.
"The huge storm that ripped through last week only showed us how necessary this funding is. The leaking roof meant the room is no longer usable and that is a huge loss for Tamworth PCYC.
PCYC Sector Manager for Tamworth, Armidale, Gunnedah and Moree Debby Herdegen said the loss of the hall would mean a reduced capacity… More