Sydney shark catch: Conservationists outraged by capture and killing of massive tiger shark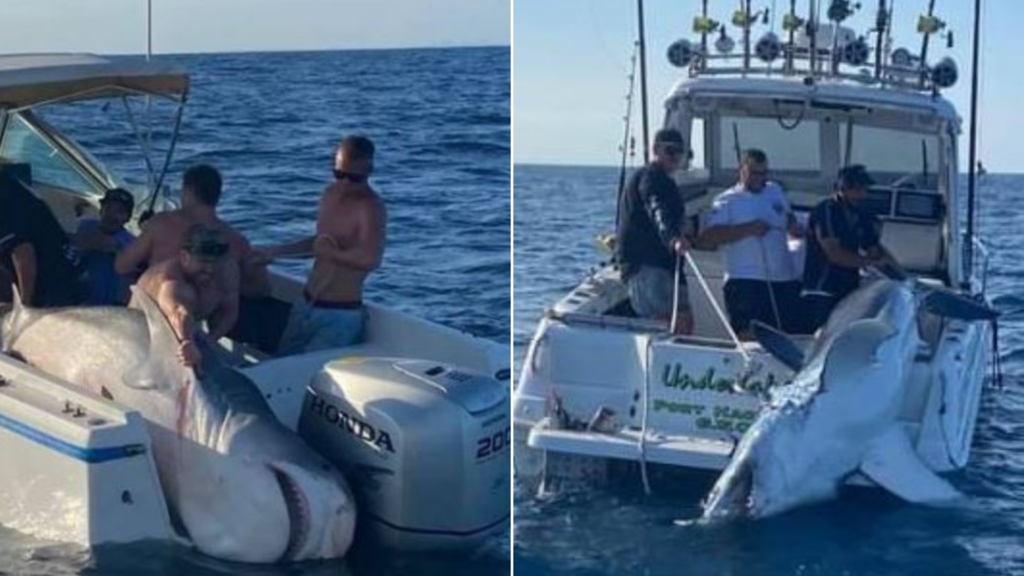 A group of Sydney fishermen who captured and killed a huge tiger shark are now receiving threats and abuse online.
The deep-sea predator is not a protected species, but conservationists are outraged they are regularly captured and killed by game fishing groups.
The group reeled in the monster shark, which weighed in at more than 394kg, at Port Hacking.
They posted their catch to the Port Hacking Game Fishing Club's Facebook page, but the post has since been deleted.
The crew of the Dark Horse…